Puppies are great but also require lots of love attention and are a huge responsibility. At eight weeks, most puppies are leaving their infancy age and therefore are going to need proper nutrition to grow and thrive. An eight-week-old puppy can have treats; however, we need to be more careful with them as compared to an adult dog. These treats can be given as long as they are healthy and safe, meaning it should be non-toxic and have fewer calories.
When properly administered, treats can be the best tool for training your four-legged little friend and getting him healthy. However, too much of this new stuff may be harmful, since the puppies have sensitive stomachs. Giving them too many treats can also cause the puppies to gain excess weight.
Treats for eight-week-old puppies are not one-size-fits-all. What works for one puppy may not be suitable for another. As a caring puppy owner, your top priority should be your puppy's health and understanding that each treat should match up with your pup's natural diet.
When picking treats for eight-week-old puppies, the following ingredients should be considered:
Proteins, fatty acids, DHA, and vitamins are the best essentials for your furry friend.
Your little furry friend needs protein, which is essential for muscle growth since their body is still developing. Your eight-week-old pup also requires fatty acids, particularly Omega 3, which helps in the development of cognitive features such as the brain. DHA helps your puppy in the development of the neural system if the brain and vitamins such as calcium keep the body repaired.
CHEW TREATS FOR EIGHT-WEEK-OLD PUPPIES
Just like a human child, eight-week-old puppies go through teething where their teeth become sore when developing. The soreness irritates your four-legged best friend, and you might be wondering how to alleviate the situation. To soothe their teeth, puppies tend to chew things, and your couch or clothes may be at risk. For this reason, chew treats come in handy, because they not only act as nutrients but as objects to help soothe the soreness.
Nylabone Healthy Edibles: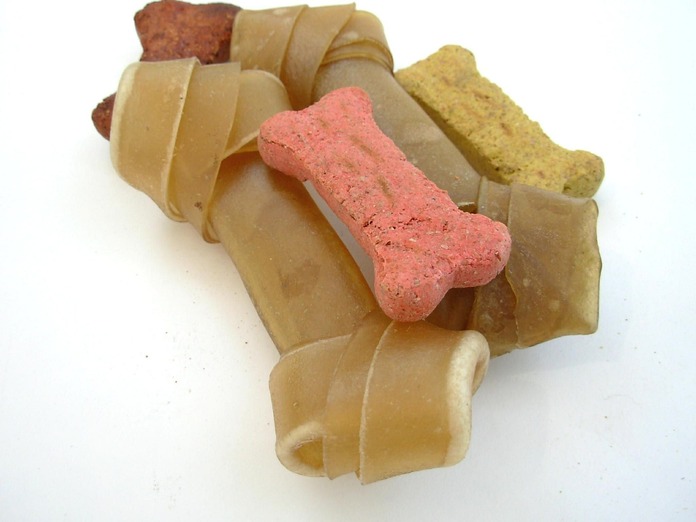 These treats are specifically formulated to aid in puppy growth. They are not only gentle on your eight-week-old puppy's delicate digestive system but also the puppy's delicate teeth.
Nylabone healthy edibles contain Omega 3 to help your little buddy in the brain and eye development.
The treats are designed to be long-lasting, with no added sugars or artificial colors.
These should leave your eight-week-old puppy longing for more.
Nylabone healthy edibles are found in most stores and online stores such as Amazon.
N-bone Puppy Teething Treats: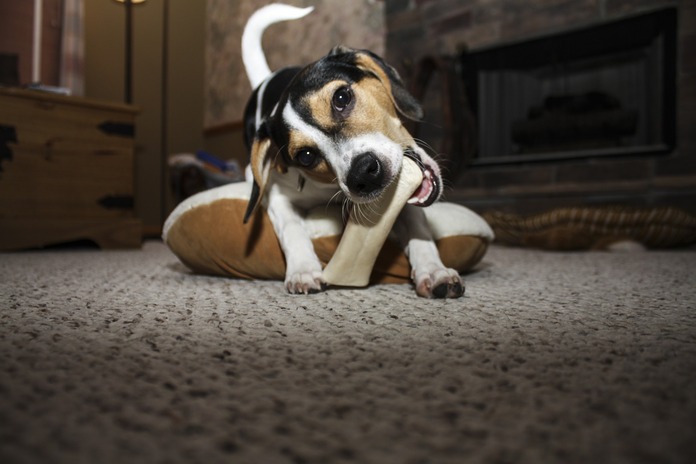 These treats are made flexible and safe on your eight-week old's puppy's teeth because of their gummy and chewy nature.
N-bone puppy teething treats contain nutrients and have extremely low fat to prevent cases of extreme weight gain in puppies.
They contain crude proteins and fiber. Their main ingredients are soy protein concentrate, wheat gluten, chicken meal, and corn gluten meal.
They not only have great reviews online but also have affordable prices and are also sold on online stores such as Amazon.
Blue Dental Bones Natural Dog Chews:
These treats bring about good natural oral health to your eight-week-old canine buddy. They freshen your puppy's breath, clean the teeth, hence maintaining healthy gums and teeth for the pup. They are also soy and corn free.
NATURAL PUPPY TREATS
Just as most people prefer natural food products for consumption, so do experts recommend them for eight-week-old puppies.
The following are some types of natural treats that are recommended for your eight-week-old pups.
Old Mother Hubbard Puppy Biscuits: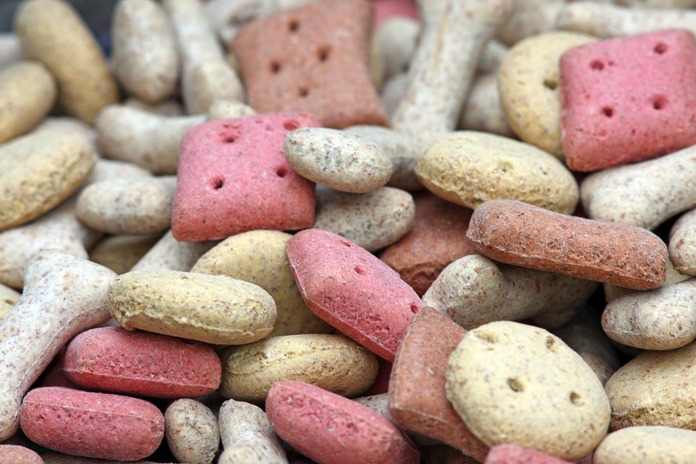 They are wholesome natural treats that are baked to preserve the natural flavors for puppy consumption. They contain all-natural features such as bone shapes and are extremely crunchy, just like the usual natural foods for dogs. These supplements contain ingredients such as oatmeal, apples, and carrots, among others.
Old Mother Hubbard Puppy biscuits are only intended for supplementary feeding for your eight-week-old pup. You must, therefore, ensure that you feed your little fuzzy friend with wholesome food too. Additionally, they contain only eight calories per treat, thus, maintaining your pup's weight at a healthy level while ensuring that they get the nutrients that are needed for their developing bodies.
They are not pricy and are locally available, which hence makes Old Mother Hubbard Puppy Biscuits a very good supplement option for your puppy.
Natural Balance Limited Ingredient Dog Treats:
They are made of brown rice and lamb meal, and as the name suggests, they contain no artificial flavors or colors added to them. They have great reviews online, which reveal that the treats are gentle on the digestive systems of young puppies. You, therefore, cannot go wrong with the Natural balance limited ingredient dog treats as snacks for your eight-week-old canine bud.
Zukes Mini Dog Treats: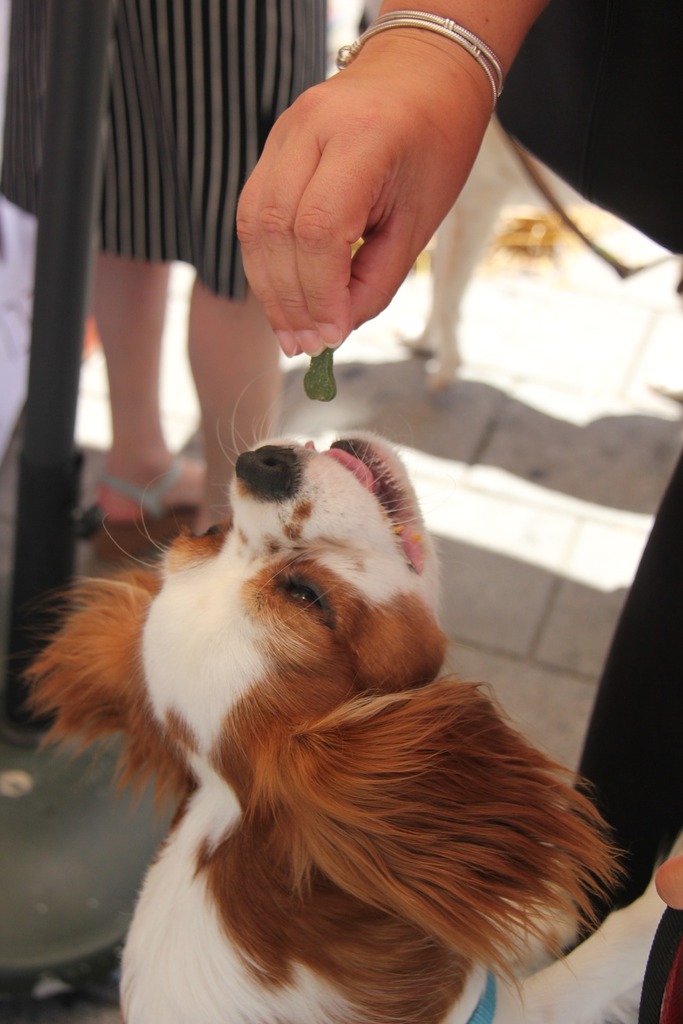 These treats are made without soy, corn, or wheat, so they should be suitable for the stomach of puppies as young as eight-week-old. They are small in size but contain well-balanced nutrition, which should be able to adequately aid in the growth of your eight-week-old puppy.
Them being grain-free mostly favors puppies with grain sensitivity. It's okay to give dogs grains, but too much grain may result in disorders and allergies. They are hence an excellent choice if one desires to improve their eight-weeks old puppy's protein consumption.
Mini Training Treats:
As the name suggests, Mini training treats are usually a reward for puppies when they do a good deed. They consist of pork liver, which is a combination of different nutrients and helps in the circulation of blood.
They are tiny, and soft making them suitable for your equally tiny eight-week-old furry buddy.
ORGANIC PUPPY TREATS
Many people are concerned about how GMO's are slowly but surely working their ways into our food. Research has shown that organic foods are a better option for both animals and human beings. The following organic puppy treats are hence recommended for eight-week-old pups and others:
Riley's Organics Human-Grade Dog Treats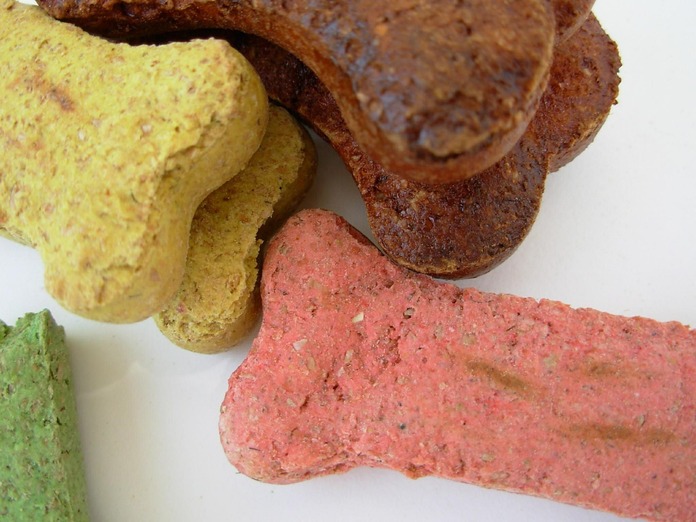 They are human-made but are not meant to completely replace puppy feeds. They are great for your eight-week-old puppy because they aid development. However, one must be wary because they contain lots of sugar which might lead your puppy to gain weight over time.
The best way to administer Riley's organics human-grade dog treats and similar snacks would be to add it in small amounts. Little doses of these treats prevent your eight-week-old puppy from developing problems arising from high sugar levels and digestive issues.
LIVER TREATS FOR EIGHT-WEEK-OLD PUPPIES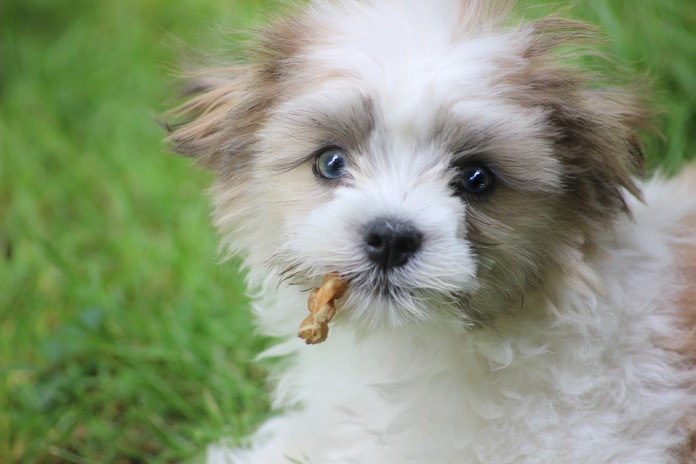 The liver has been stapled food for dogs for many years. The liver provides vitamin A, fats, and protein nutrients for dogs. It is also rich in copper and vitamins used in growth and development, which would come in handy for eight-week-old puppies.
It mentally stimulates them too, for instance, if you get used to offering a puppy three biscuit snacks daily, and on one occasion offer him only once, the puppy becomes restless. 
Many of these treats are found in online stores and also supermarkets.
The Bottom Line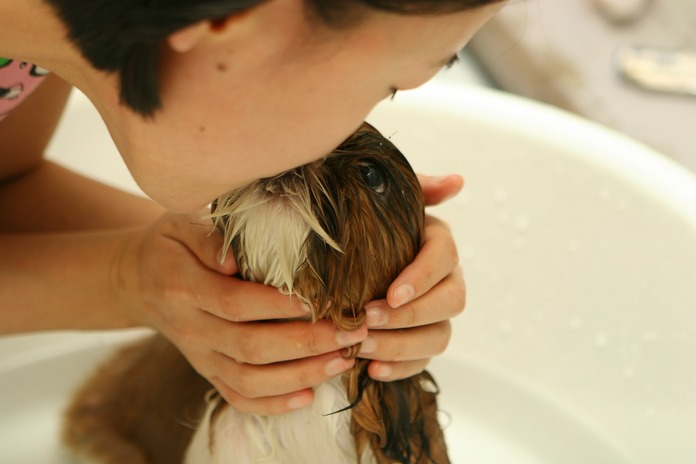 Treats for eight-week-old puppies are supposed to be fun, healthy, and nutritional. Some of these treats can even be homemade as long as the instructions are followed. The end goal is to have your eight-week-old canine friend well-fed. Eventually, you should notice a change in their physical and mental growth. These snacks are useful when training the puppies because they learn that when a good deed is done, a reward is given.
The important things to consider are how you introduce your eight-week-old puppy to new treats and to stop when you notice negative responses.
What Natural Treats Do You Feed To Your Puppy?
Let us know, what treats your puppy enjoys the most!